About Dr. Prashant Agrawal
Dr. Prashant Agrawal had done his schooling in Bhilai and completed his MBBS from Chhattisgarh Institute of Medical Science, Bilaspur in 2011 and MD (Neuro-Psychiatry) from Government Medical College, Surat Gujarat in 2014. He joined Senior Psychiatrist PGI Chandigarh in Punjab. He had also work in AIIMS Delhi.
Over the past year, Dr. Prashant Agrawal's popularity grew as he frequently posted videos on social media platforms in which he answered mental health queries and held talks about various aspects of the disease and its management. Several viewers also thanked the doctor for his efforts to raise public awareness
Mental health is about how you think, feel and act as you deal with everyday life. Taking care of your mental health is as important as taking care of your physical health. He takes care of crucial subjects like anxiety, depression, sex problem, stress, child behavior, and other issue related to mental health.
Tips for Good Mental Health
An important part of keeping fit and healthy is to take care of your own mental health. There are plenty of things you can do to help make sure you keep yourself mentally healthy.
We Provide Essential Services For Your Health Care
We Provide Essential Services For Your Health Care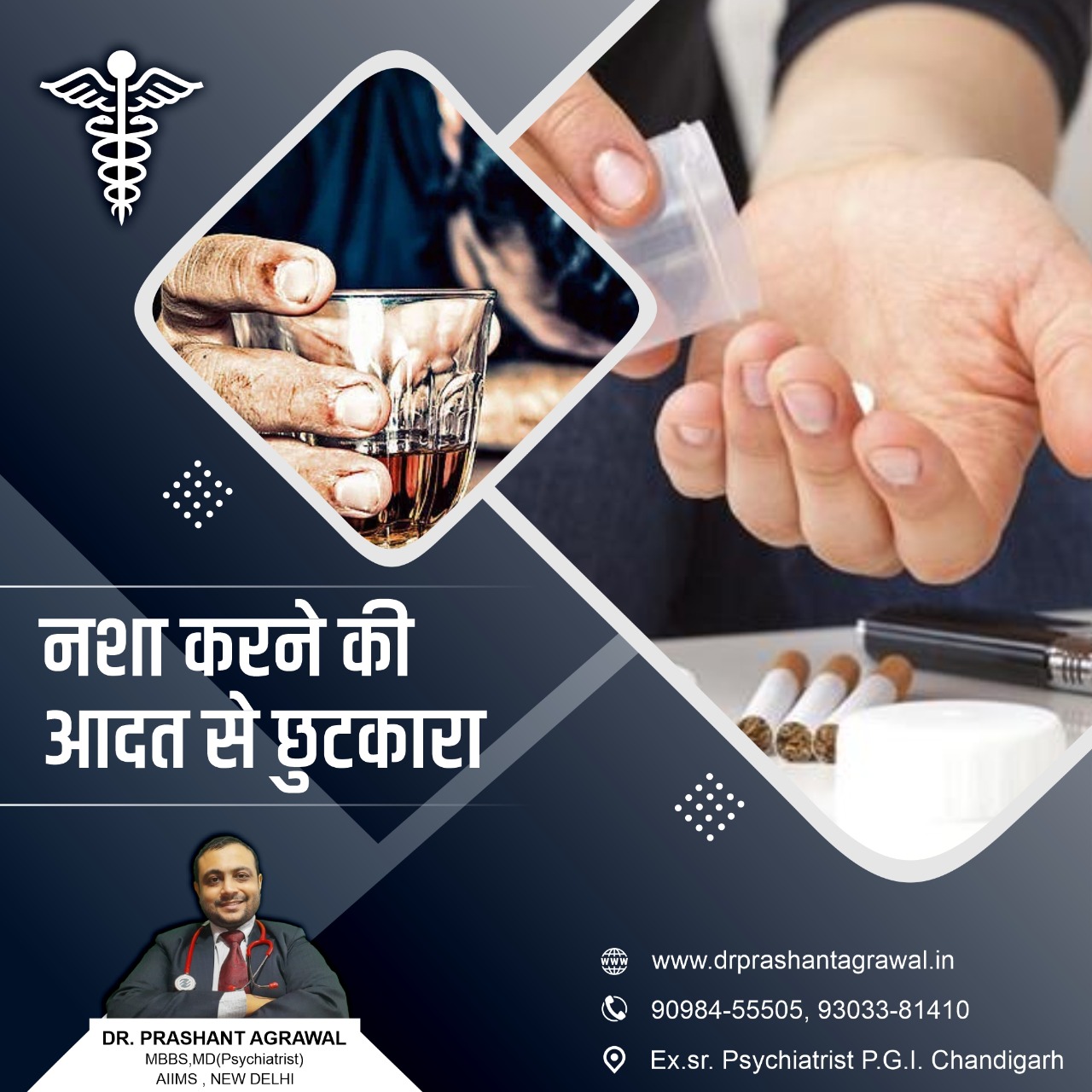 We Provide Essential Services For Your Health Care

Consult the Best Neuro Psychiatrist doctor online in 15 mins. Video Call or Chat with a psychiatrist specialist for the treatment of mental disorders conditions,Child Mental Problem and drug de addiction
Copyright © 2023 Dr. Prashant Agrawal 
Website Design & Promoted by Digital Marketing Service Bhilai